4th Street Pizza in downtown San Jose is the victim of a new development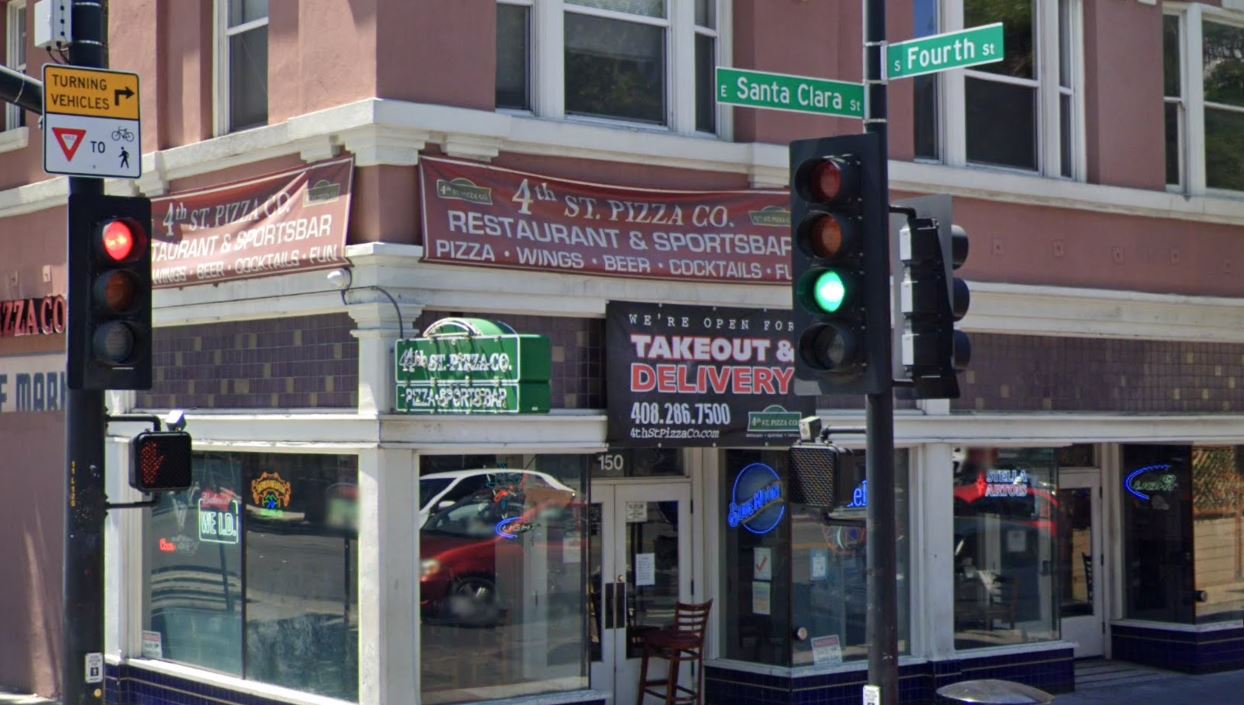 Another beloved San Jose business is closing permanently to make way for new developments. 4th Street Pizza Co., at the corner of East Santa Clara Street and South 4th Street, will close when its lease expires in late September. The building in which the pizzeria is located will be demolished to make way for a new retail and office development.
After being hammered and ultimately surviving the pandemic, the shutdown is a deathblow for co-owners Josh McGhie and Rich Daly. "It's something we put our whole lives into, this restaurant. At the end of this, we lose everything — I lose my retirement, my job — everything," McGhie told San Jose Spotlight.
Photo credit: 4th St. Pizza Co/Facebook
4th Street Pizza Co. opened in 2006, just one year after the new San Jose City Hall opened. It is about a block from San Jose State. Local politicians, city workers and students made up a considerable portion of the clientele. "We are the absolute fabric of downtown and what downtown needs. We started a business here because of the City Hall development, and we had to adapt a million times over the years to sustain and grow the business," Daly told San Jose Spotlight.
However, the amount of foot traffic in the area has not come close to what it was before the pandemic. Speaking to Spotlight, a friend of the co-owners, Jerry Vignato, agreed. "Downtown was the place to be, and I just don't see the people who were here before. Unfortunately, these guys did everything right. But downtown just isn't what it used to be," says Vignato.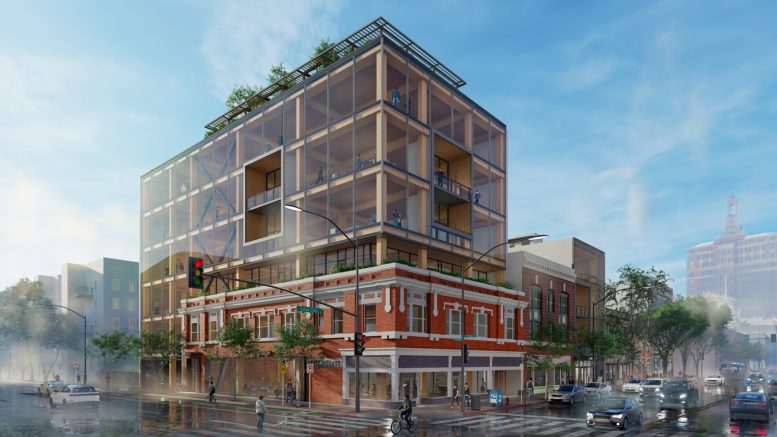 Photo credit: Bayview Development
The building that will replace 4th Street Pizza Co. and eventually several other businesses in the immediate area is a six-story structure project by Bayview Development called SuZaCo.
The Mercury News reported on the U-shaped building in May last year. It would bring 72,500 square feet of office and retail space to the busy downtown intersection. "There is always this delicate balance for each of us as we watch the city grow between the things that are indelibly part of our cultural past, as well as where our city needs space to grow. Having to choose between those two things is not something everyone enjoys doing," Lam Nguyen, an aide to San Jose councilman David Cohen, told the Spotlight. SuZaCo is subject to review under California's Environmental Quality Act. It is unclear when building permits will be issued or when construction will begin.