Lemonade entrepreneurs take over downtown Fairfield this Saturday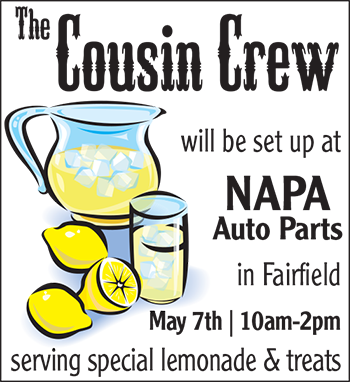 More than forty new businesses, led by eighty-six young entrepreneurs, will open in downtown Fairfield, Texas this Saturday.
It's Fairfield's Lemonade Day 2022 event!
Lemonade Day is a free, fun and experiential learning program that teaches young people how to start, own and operate their own business – a lemonade stand.
Each child who signs up for Lemonade Day receives a backpack with a workbook from the entrepreneur who teaches them Lemonade Day lessons, such as creating budgets, setting profit goals, serving customers, repay investors and give back to the community. Along the way, they learn skills in goal setting, problem solving, and build self-esteem essential to their future success.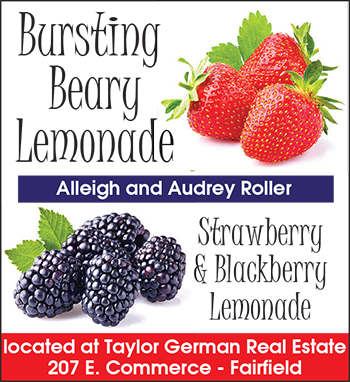 They keep all the money they earn and are encouraged to spend, save and share it.
These hardworking kids promote their lemonade stands through newspaper advertisements, local radio spots and word of mouth.
Information on several of the lemonade locations – including products and prices – can be found online at lemonadeday.org/fairfield (just scroll down for an interactive map).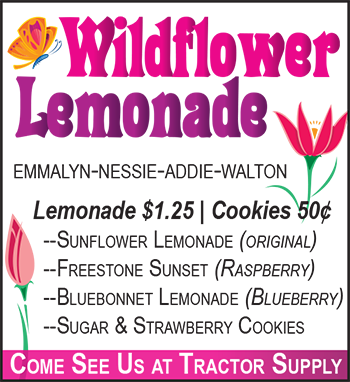 Lemonade Day is a national program whose mission is to help the youth of today become the business leaders, social advocates, community volunteers and forward-thinking citizens of tomorrow… a lemonade stand at the time !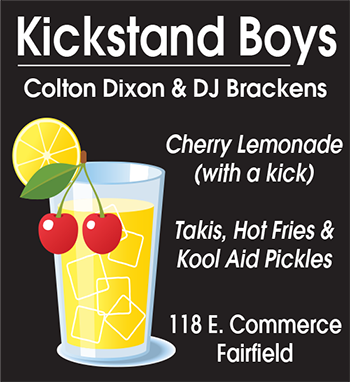 This event is made possible with the support of several local sponsors including: K&G Metals, CETA, Freestone Medical Center, Premier Realty, Community National Bank & Trust, Incommons Bank, The Fairfield Recorder, Texas Farm Credit, Robert & Sandra McAdams, Creations Flowers and Gifts, Fairfield ISD, Town of Fairfield and Fairfield Chamber of Commerce and Visitor Center.