Music on Main returns to downtown Zeeland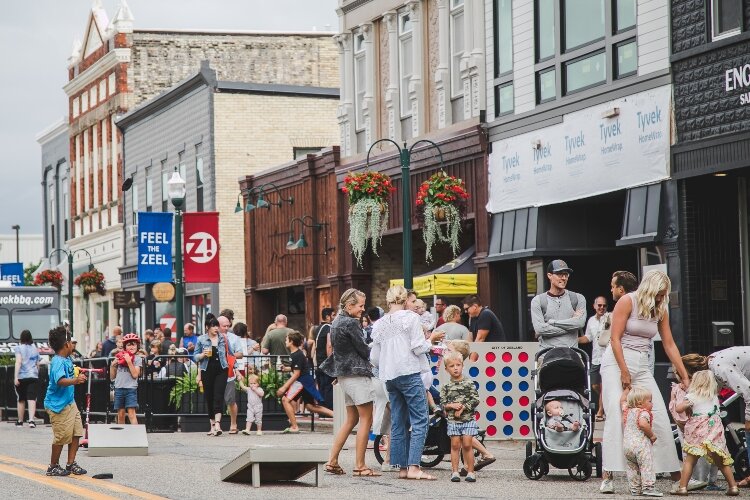 The open-air musical event in downtown Zeeland will return this summer with food trucks and garden games.
"Music on Main was a really spontaneous new series of events last summer," said Abby deRoo, Marketing Director of Zeeland. "With the ability to start coming together again, and the creation of the Zeeland Social Quarter – Music on Main was exactly what we needed to start creating a new normal town centre, post Covid closures."
The social events have been so well received that the city is hosting a rehearsal this summer with music ranging from classic rock to reggae and bluegrass as well as food trucks, garden games and the new social district in the mix.
Performances will be from 6:00 p.m. to 9:00 p.m., the city's social district near Tripelroot on Main Avenue (currently the only social district license holder), which allows patrons to consume alcoholic beverages in specially marked cups when in the outer quarter.
"The recurring dates made it a summer favorite and it quickly became a must-attend event," deRoo says.
This year, a mix of artists will take the stage on the second and fourth Thursdays of June, July and August:
June 23 — Dunegrass, folksy, bluegrass-mixture of old and new
July 14 — Pretty Rage, classic female-fronted rock band
July 28 — 6 Pak, an all-girl band from Grand Rapid founded in 1967 and specializing in '60s rock 'n roll
August 11 — Cos and Cos, classic acoustic rock from the 60s to the 2000s
August 25 — Catfish and the Man, quartet with a unique blend of classic rock, blues and Americana
Main Avenue between Elm and Church streets will be closed to traffic during the events. Participants can bring lawn chairs and picnics or buy food on site. Alcoholic beverages must be purchased from a licensed company in the social district of Zeeland.
Music on Main is made possible by a grant from the Michigan Arts and Culture Council, Holland Area Arts Council and several local business sponsors including Annie Lane Bridal, Diverse Dimensions, Gentex Corp., VanHuis Real Estate, Zeeland Ace Hardware, Don's Flowers and Gifts, and Zeeland Family Dentistry.
For more details, visit feelthezeel.com/events Where facebook.com/feelthezeel.