Snapshot: A new live music festival is coming to downtown Regina this week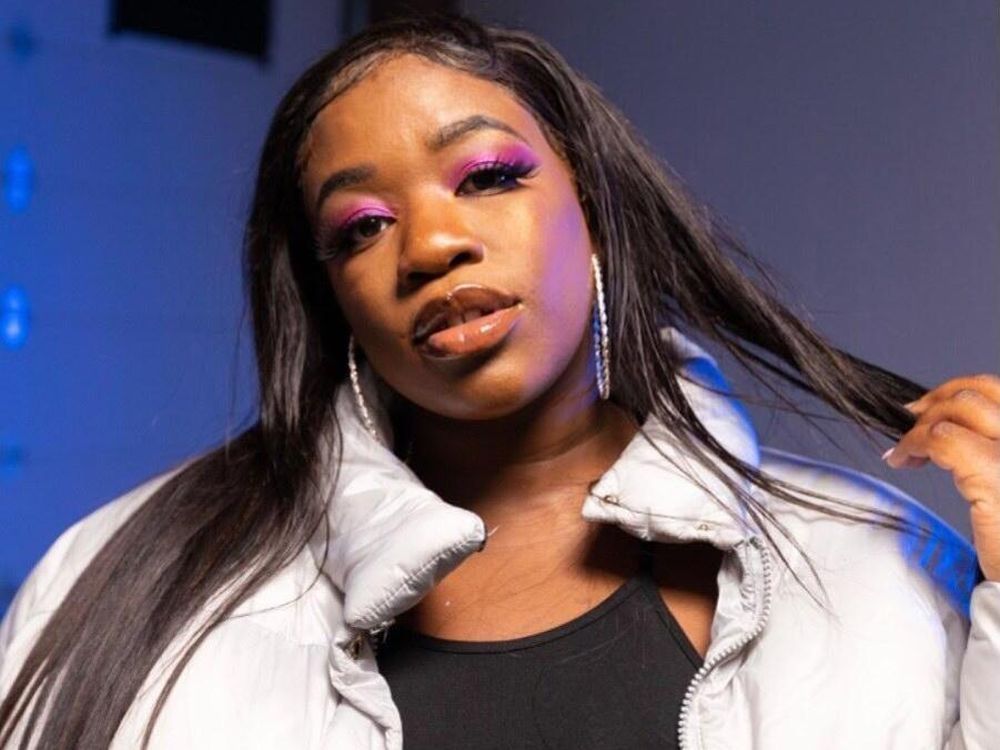 Everything and anything from the local arts and entertainment scene.
Reviews and recommendations are unbiased and products are independently selected. Postmedia may earn an affiliate commission on purchases made through links on this page.
Content of the article
The live music and hospitality industries, which have been among the hardest hit by the COVID-19 pandemic, are joining forces for a new festival set to kick off this week at various locations in downtown Regina.
Content of the article
The Back to Live Music Festival runs Thursday through Saturday at the following locations: Crave Kitchen + Wine Bar, The Cure Kitchen + Bar, The Fat Badger and O'Hanlon's Irish Pub.
"Many people have missed evenings with the excitement of live musical performances," the Regina Downtown Business Improvement District said in a news release. "Now that things are reopening, downtown restaurateurs want to celebrate and invite you to join in the fun.
"The Downtown Back to Live Music Festival is your chance to experience live music at some of your favorite restaurants while "supporting the locals" and re-engaging with your downtown community."
There is no entrance fee for Back to Live, but donations will be accepted at the door. Profits go to the artists, in addition to their regular performance fees.
The composition is as follows (subject to change):
Crave — Jeff Mertick & The Odd Compadres (Saturday, 9 p.m.).
The Cure — Hoodoo Mafia (Thursday, 9pm), Afrobeat DJ (Friday, 9pm), MELODNA (Saturday, 9pm), DJs Robin Mang, Billy B and BPMD (Saturday, 11pm).
Fat Badger — Tiny (Thursday, 8:30 p.m.), Jeff Mertick & The Odd Compadres (Thursday, 9:45 p.m.), Blu Beach Band (Friday, 9 p.m.), DJ Alexis (Friday, 11 p.m.), The Steadies (Saturday, 9 p.m.), and DJ Dags (Saturday, 11 p.m.).
O'Hanlon's — Teedream (Thursday, 9:15 p.m.), Flash Back (Thursday, 10:15 p.m.), People of the Sun (Friday, 11 p.m.) and Lova Lamp CD release party (Saturday, 11 p.m.).
Content of the article
——-
The Regina Symphony Orchestra performs Beethoven No. 9 Saturday (7:30 p.m.) at the Conexus Arts Centre.
The performance is part of the RSO's Classics series.
Under the direction of conductor Gordon Gerrard, Beethoven's iconic Ninth Symphony will be performed by the RSO with a local choir and four guest singers: Andrea Lett (soprano), Adam Luther (tenor), Dion Mazerolle (bass-baritone ) and Stéphanie Tritchew (mezzo soprano).
Pianist Janina Fialkowska will also be featured in Grieg's concerto.
Tickets on reginasymphony.com.
——-
The first in a series of outdoor concert announcements was made on Tuesday ahead of the 2022 Queen City Expo, which runs from August 3-7 at the REAL District.
Opening night acts on August 3 are two classic rock bands: Headpins and Streetheart.
Ice Cube had already been announced as the headliner on August 5.
——-
It's a comedy weekend at the Conexus Arts Centre.
Legendary comedian/actor John Cleese brings an evening of exceptional silliness to town on Friday night. Next comes the comedy evening Just for Laughs in Canada, hosted by Rick Mercer, on Sunday evening. His guests are Dave Merheje, Eman El-Husseini and Ivan Decker.
More info and tickets at conexusartscentre.ca.
Meanwhile, the Show Lounge at Casino Regina hosts Gaslighter: Songs of the Dixie Chicks on Saturday night, followed by The Clairvoyants on Monday night. The Clairvoyants International Magic Show stars Thommy Ten and Amelie van Tass, who combined to finish second on America's Got Talent in 2016.
Tickets at casinoregina.com.